Current Courses
At once practical and powerful, reflective and relatable, Journey of the Soul teaches a Jewish perspective on life that begins before birth and lasts well after a person's passing.
It's a journey we all take, and it's yours to explore this winter.
Instructor: Rabbi Yechiel Baitelman 
12 lessons that probe into the depths of contemporary Torah thought, with a special focus on issues surrounding spirituality, the human psyche, love, and relationships. Every experience offers meaningful and timely lessons – from the most timeless of texts. You will walk away surprised, inspired, and knowing more about who we are as Jews, and who you are as an individual.
Instructor: Rabbi Yechiel Baitelman
By donation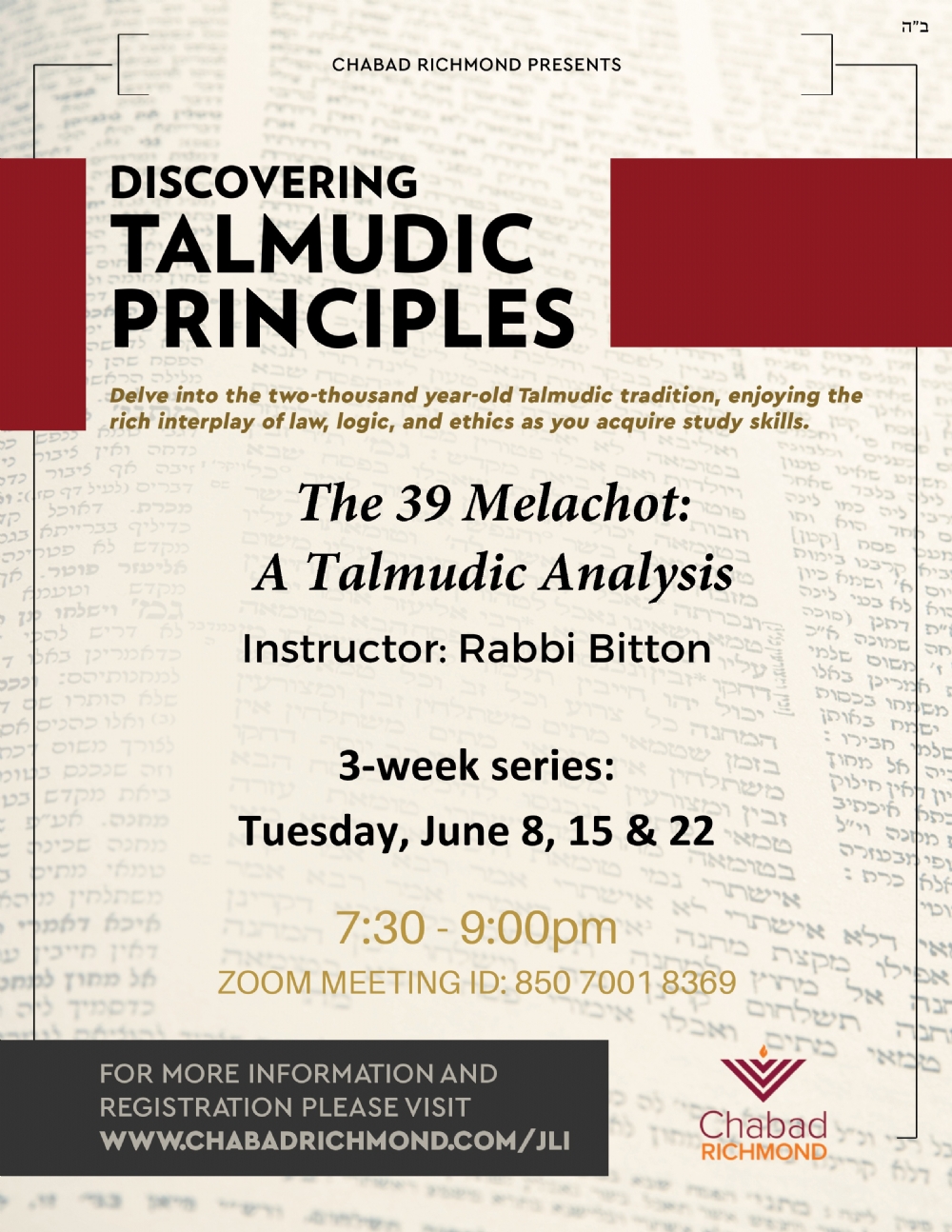 The 39 Melachot: A Talmudic Analysis
This his three-part Talmud series will explore the principles related to the 39 Melachot ("work") of Shabbat. This course will focus on the Talmudic definitions and reasons for three specific Melachot, and it is uniquely designed to guide students in deriving practical ramifications from the Talmudic logic
.  
Instructor: Rabbi Bitton 
By donation
Upcoming Courses
For thousands of years, the prophecies of a "messianic age" stretched the imaginations of even the most fervent believers. Not anymore. Instant media, mass social movements and a global pandemic have shown us how suddenly and radically the world can be rewired by the actions of a few. Why not for the good? Join us to demystify the Jewish idea of a perfect world and discover a practical path for reaching it in our lifetime.
Instructor: Rabbi Yechiel Baitelman 
These courses are sponsored in part by a grant from