---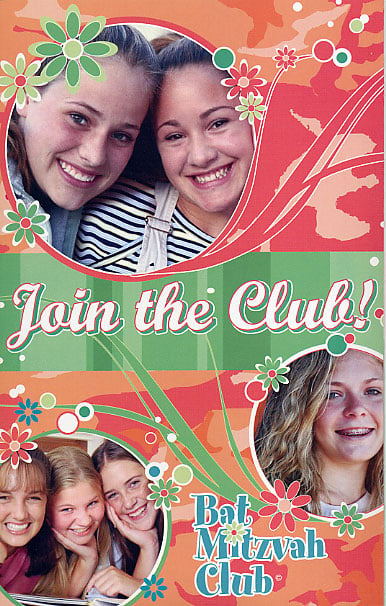 Don't Just Celebrate a Bat Mitzvah….Become one!
Be the Star in your Bat Mitzvah
The Bat Mitzvah Club shows girls why a Bat Mitzvah is much more than a party.  Learn what it really means to be a Bat Mitzvah in the modern world.  Get to know your Jewish self though art, creative writing and community outreach. 
Discuss hot topics, share your interests, goals, hopes and dreams.  Record your thoughts and ideas in your very own club journal.  This is your story to write!
If you like activities, friends, food and conversation, you'll definitely fit right in!
Join the Bat Mitzvah Club (BMC) and give yourself the best gifts of all: self confidence, Jewish pride and lasting friendships.
Club members will join together for 6 gatherings at the home of Chanie Baitelman.  You will be working on projects, crafts and taking part in discussions, getting involved in social activites and having fun.
Meet for 2 -3 private lessons to prepare for a Bat Mitzvah celebration at Chabad.  (optional)
Club members will also develop a sense of unity and friendship with other Jewish girls their own age.  Together you will learn to face the future as committed, knowledgeable and confident Jewish women who are proud of their/your unique identities.  The BMC will help young Jewish girls develop into a new generation of leaders and active participants in the Jewish community.  Invest in your future and join the BMC today!
Dates:        Oct 28  |  Nov 18  |  Dec 9  |  Jan 6  |  Jan 27  |  Feb 17
Location:   6940 No 1 Road
Time:          6:30 – 8:00 pm
Day:           Thursdays
Fee:            $400 (scholarships available)